We hosted our inaugural wine dinner event featuring Tasca D'Almerita wines, on 27 November 2013 at our Duxton outlet!
Attended by some of our most avid supporters and loyal customers, seats had sold out two weeks before the actual event and marked it as one of the most unnervingly exciting events of the year for us at Etna!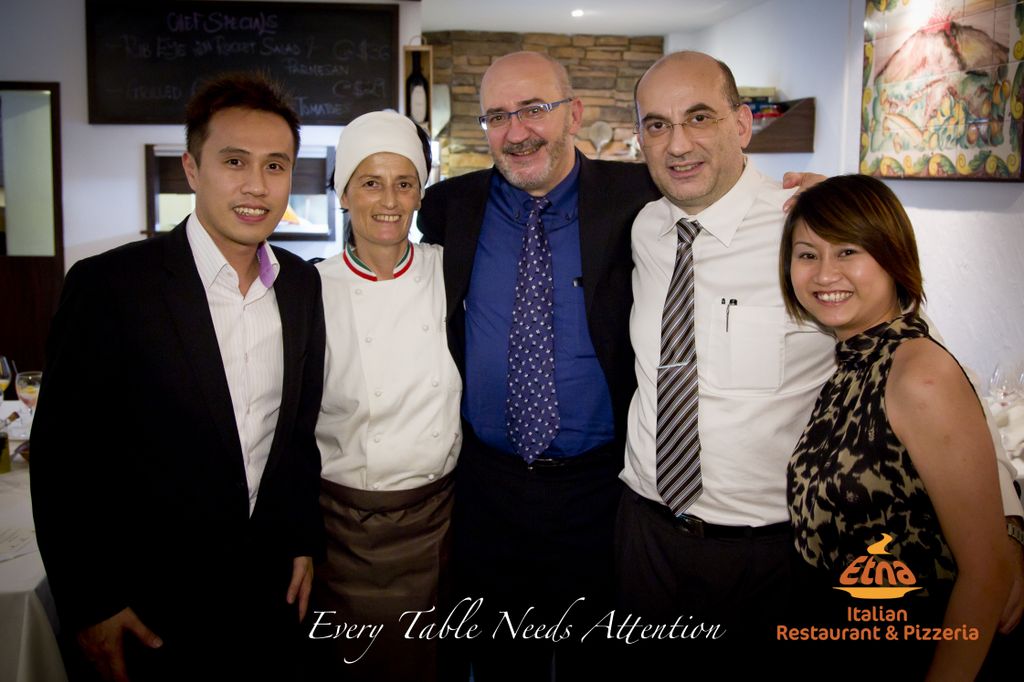 The intimate wine dinner is a joined collaboration with Crystal Wines Pte Ltd including Guests of Honour such as our owners Mr Gianluca Impemba and Group Executive Chef Ms Anna Borrasi, along with Tasca D'Almerita's Export Manager, Mr Antonio Virando.
Tasca D'Almerita wines have continually been in the restaurant's wine selections throughout the years, with many of its premium labels available by glass as well as by bottles. One of which is the Regaleali label, undoubtedly garnered as a crowd-pleaser for many of Etna's diners for both the red and white wine selections. (Read more about Regaleali on Tasca D'Almerita's official website here)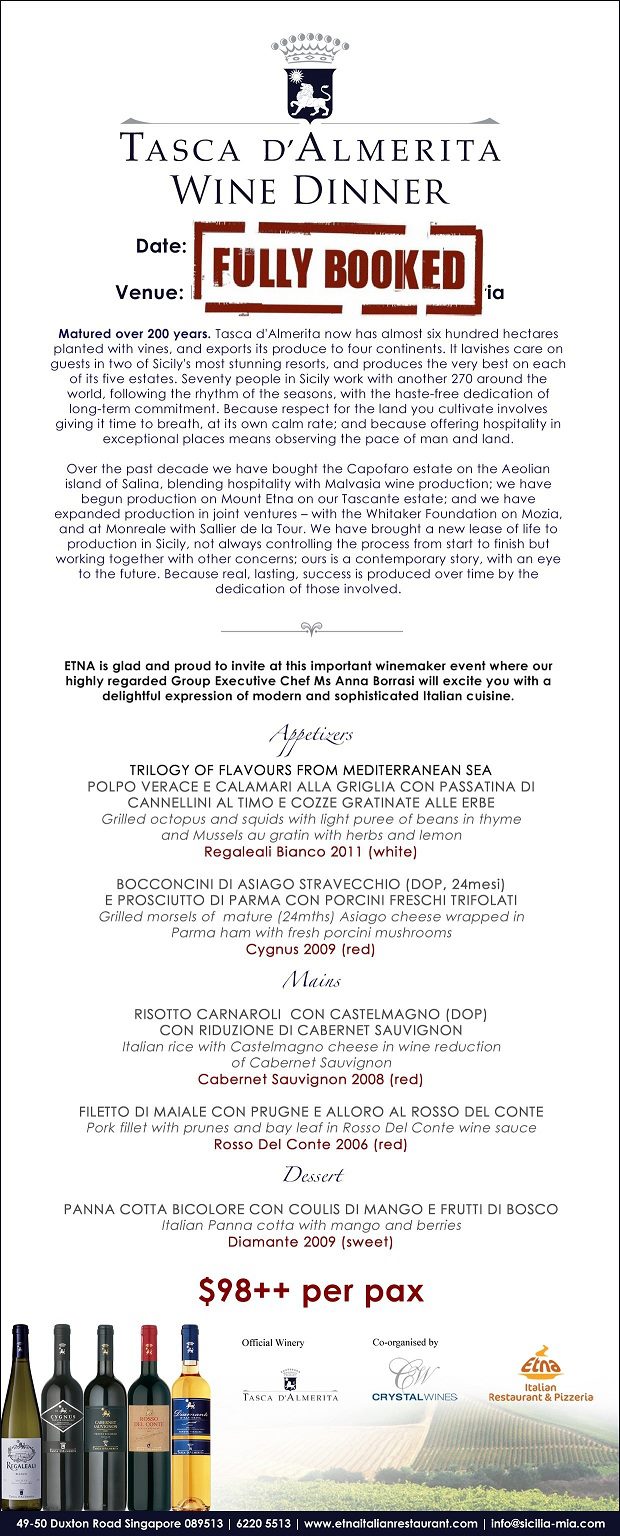 The wine dinner comes in place quite aptly and features a number of dishes off our recently revamped menu, personally created by Ms Anna Borrasi. Mr Gianluca Impemba, also a certified wine sommelier, has hand-picked the wine pairing for each course.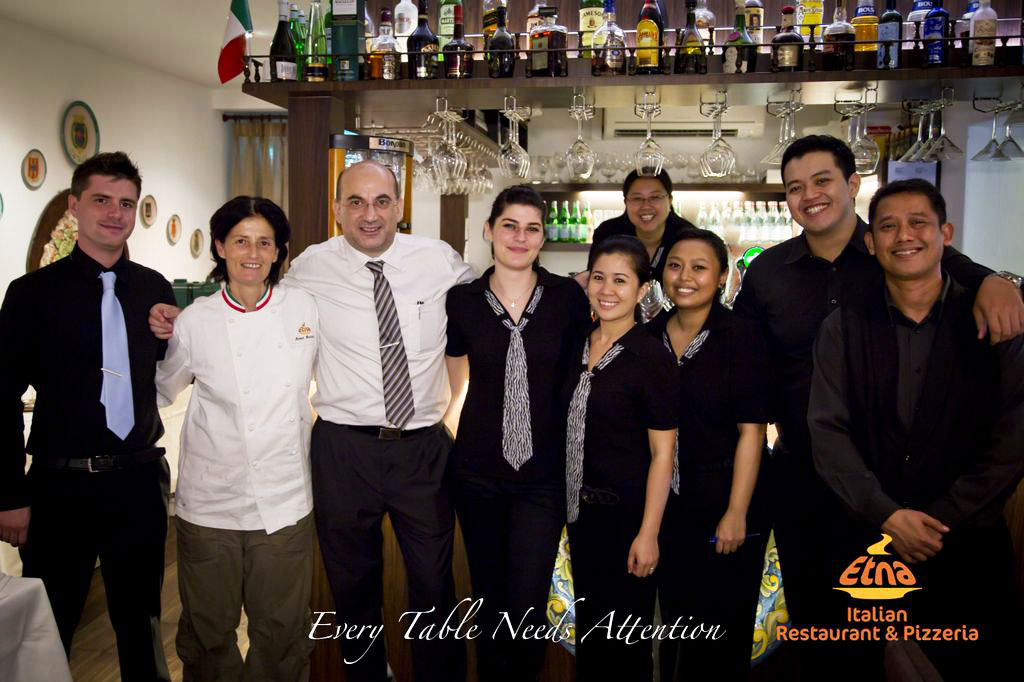 Along with the service and kitchen teams, this event has been carefully crafted for the utmost authentic Italian dining experience and deliver nothing short of customer satisfaction!
For more pictures of the event and our lovely attendees, please visit our Official Flickr page.
We would like to thank all the attendees, once again, for your continual support! It had been both our honour and our pleasure to have you graze this successful event with us, making it yet another milestone for Etna!
….will there be subsequent wine dinners? Follow us on Facebook now to receive the latest updates and promotions – a la minute!