On Wednesday, 19 February, the media launch of Singapore Restaurant Week 2014 took place at the Hollandse Club.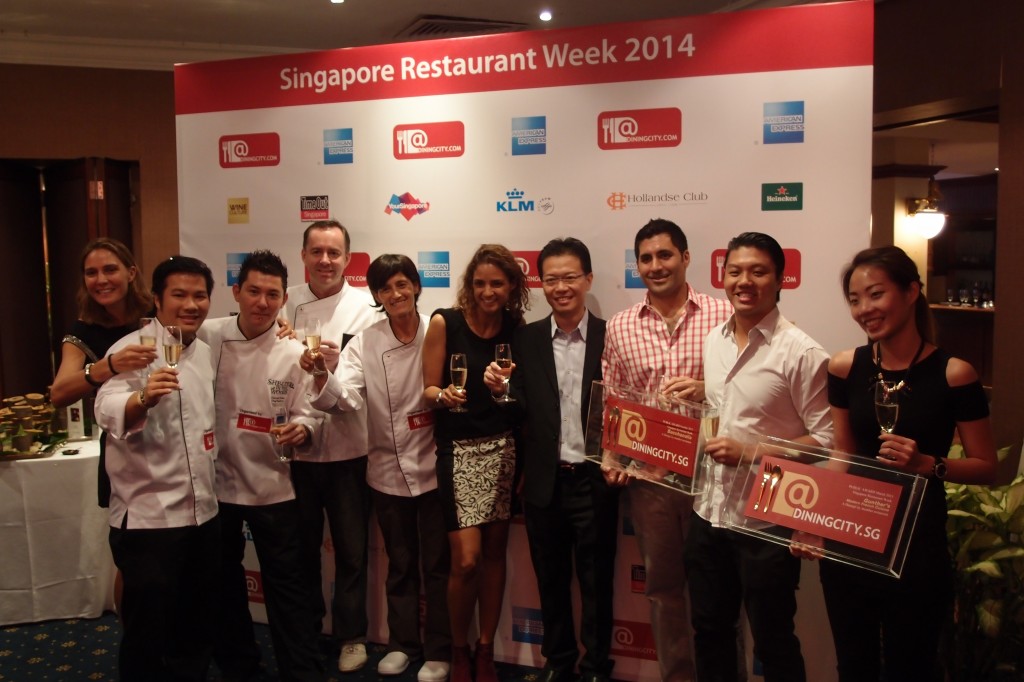 Along with the dynamic Dining City team, representatives from a number of prestigious restaurants were also present to graze the event including our Group Executive Chef, Ms Anna Borrasi. Etna Italian Restaurant is the official food provider for the launch this year with exquisite preparations helmed by two other key kitchen personnel from Etna – Chef Alessandro Chechetti and Chef Fai Wattana.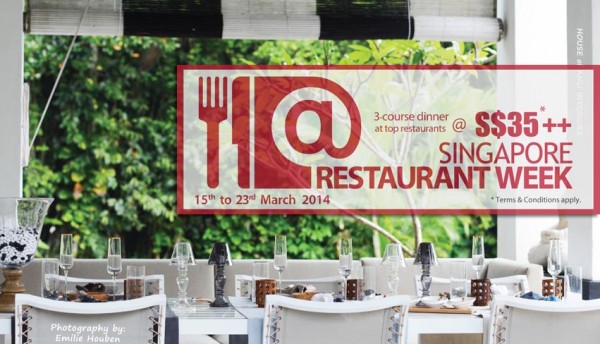 The March installment for Singapore Restaurant Week 2014 is due to run an additional 2 days than the usual period,  from 15 March to 23 March 2014! Once again, we've made it to the list of top restaurants in Singapore and we will be offering set menus at irresistible prices for both lunch ($25++/pax) and dinner ($35++/pax) for 9 days straight this time!
As usual, everyone's buzzing about what will we be serving in this edition but of course it remains a surprise element that you'll only find out when you log on to the Restaurant Week website! Here's a hint – the food offered in the set will most definitely reflect the latest changes we've made to our ala carte menu and we can assure you this:
1. All food items in the set menu are actual dishes off our ala carte menu and in fact, both the lunch and dinner set menu features our most popular signature dishes that many of our regular customers have grown to appreciate! Similarly, the food items on these set menus are of regular serving sizes and most definitely of refined quality – just as good as ordering ala carte!
2. With only 3 courses in each menu, we most definitely are not able to highlight all our signature dishes but not to worry you may also choose to have additional orders off our ala carte menu!
3. Kindly let us know should you have any dietary concerns or allergies so we will be able to be advised from the chef personally on what is the next best food alternative.
4. Reservations for these sets are only available online through the official Singapore Restaurant Week website. Reservations for regular ala carte dining can still be made through calls, emails and other reservation portals.
American Express Cardmembers are entitled to a week-long priority booking starting from 17 to 21 February.
You may also sign up as a Dining City Friend today to enjoy priority booking that will be available from on 22 February, while public bookings will be released on 24 February.