With the same kitchen team headed by Group Executive Chef, Ms Anna Borrasi, we are always on the move in creating new dishes to introduce the Italian food fare to you using only the freshest and most pronounced ingredients. Similarly, the latest menu revamp is not out to omit your all-time favourite dishes but instead to enhance your dining experience and the exploration of the Italian cuisine in a contemporary style!
As always, we present an array of dishes that highlight ingredients or dishes that are made famous from around Italy and he's some sneak peek!
Salmone marinato della casa con Stracciatella e Bottarga in emulsione di Champagne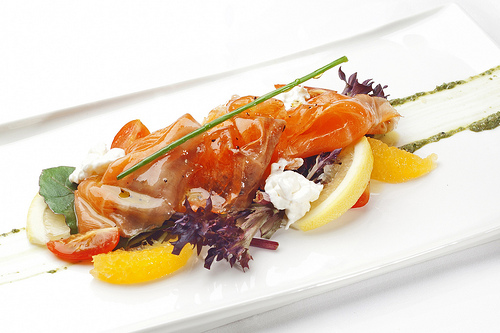 Although it is nontraditional in a typical Italian fare, salmon dishes have been well-associated with Italian cuisine over recent years. This homemade cured salmon dish is thinly-sliced and lightly drizzled in Champagne dressing on a bed of Sicilian orange salad, igniting a fresh zesty citrus element. A buttery and creamy dimension added from the Stracciatella cheese makes this just the perfect dish to start off your meal.
Carne cruda al coltello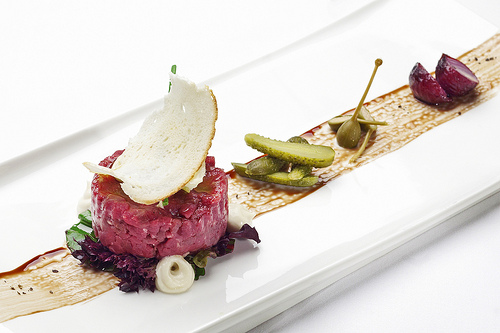 An exciting modern take of the good ol' beef carpaccio, the Carne Cruda is served in a dice down manner instead of the usual thinly sliced meat. We pair this dish with baby gherkins and caramelized onions to add a hint of natural sweetness and fsourness, giving it a well-rounded finish to the meat.
Linguine al Granchio