Following the revamp of our restaurant interiors, strengthened kitchen and service teams last month, ETNA re-launches its menu with new refreshing dishes. Executive Chef Anna Borrasi has pieced together an exquisite menu that is bound to take your taste buds on a trip around Italy! Known for her impeccable skills and contemporary take on the Italian cuisine, her new creations are presented in livelier vibrant colours, an exploration of textures and bring forth only the most authentic of Italian food fare.
85% of the food ingredients used in the ETNA kitchen are flown in directly from several parts of Italy every week to ensure you are served only the freshest and most authentic Italian food that's worth your buck!
Here's a sneak peak at some of the dishes off our new menu!
Bocconcini di Asiago e Prosciutto di Parma alla Griglia con Funghi Porcini Trifolati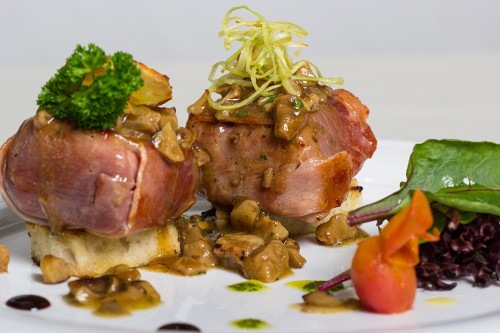 This dish highlights a typical Italian feat of cheese and ham, cleverly given a breath of fresh air using delicate slices of raw Parma Ham and morsels of Asiago cheese, grilled and then sauteed with porcini mushrooms to finish it off with an earthy taste. The bocconcini serves as an excellent appetizer of blended tastes and textures that will leave you wanting more than what's already on your plate!
(Pitstop in Italy: City of Parma, Emilia-Romagna)
Spaghetti ai Ricci di Mare e Bottarga di Carloforte

Although uncommon, this savoury pasta creation highlights an exquisite pairing of the sea urchin and Sardinia's prize produce of bottarga (also known as mullet roe). The bottarga adds an element of saltiness to balance the richness of this dish.
(Pitstop in Italy: Carloforte Town, Sardinia)
 Filetto di Manzo Aromatizzato al Tartufo con Fonduta di Taleggio e Tortino di Zucca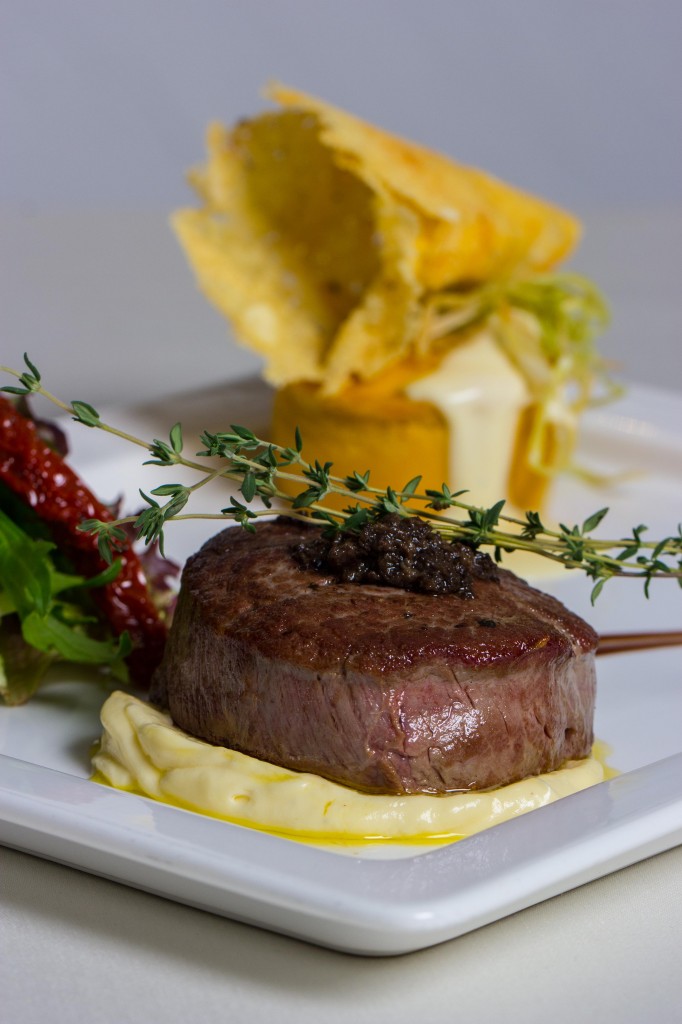 Many meat lovers will find this dish rather enchanting, induced by multiple elements in a single serving. The grilled tenderloin is scented with fresh truffle, served on a bed of melted Taleggio cheese fondue and complemented with pumpkin pie for a refreshing twist!
(Pitstop in Italy: Lombardy)
Spigola di Orbetello al Forno ai Profumi del Mediterraneo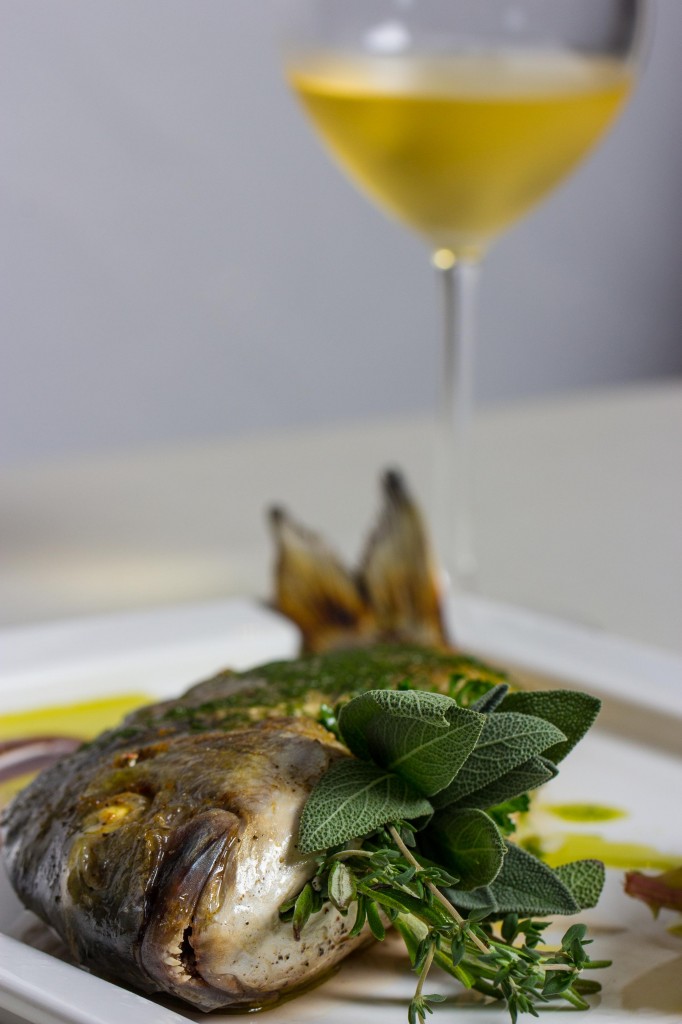 This dish presents only the best seabass fresh off the Mediterranean sea in Orbetello. Oven-baked beautifully in Mediterranean herbs such as the rosemary and thyme with a dash of lemon squeeze, the seabass is served whole. This dish pairs excellently with a glass of elegant white wine.
(Pitstop in Italy: Orbetello Town, Tuscany)
 Panna Cotta Bicolore ai Frutti di Bosco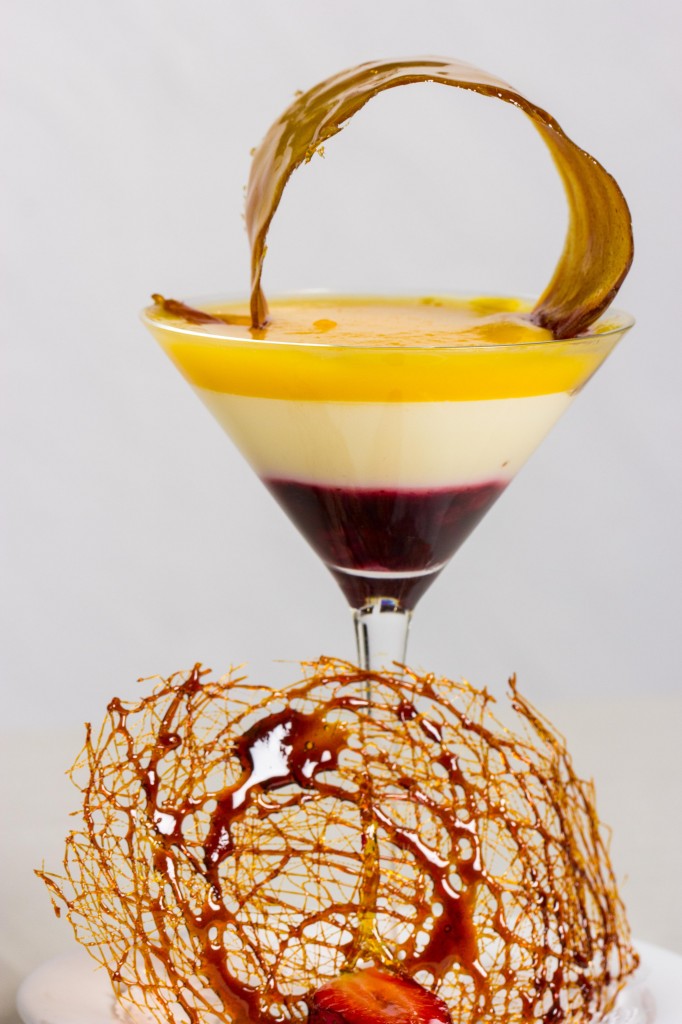 The new dessert menu also highlights a contemporary twist on the panna cotta, introducing 2 additional layers of texture and refreshing flavours with mangoes and mixed berries. This new creation serves as a brilliant palette cleanser to top off your meal and a celestially light dessert fix!
(Pitstop in Italy: Piedmont)
While we make way for new dishes, many of our signature dishes are retained in the new menu. Click on MENU on the navigation bar to view our entire menu!