People today in Singapore are comprised of different nationalities coming from different parts of the globe, consequently making it a multiracial country. This explains the main reason you can find a gamut of different types of food in Singapore. This makes finding the right places to eat Singapore not difficult even if it's your first time to visit this beautiful country. Different cuisines such as Indian, Chinese, Peranakan and Malay can be found and is served on different hawker stalls, restaurants and coffee shops too. This gives you the impression that Singapore's national pastime is actually eating.
Even if Singapore as a country is just a small one, a great number of people living here have an insatiable appetite for good food. The national pastime here is actually eating, so it's no wonder you will find food joints, bars and restaurants almost everywhere. If it's your first time to be here it is certain that your travel agents will not bring you to the best places to eat Singapore. Looking for a great one isn't going to be a challenge.


where to eat in Singapore?
If you are looking for a blast of gastronomic proportions but have no idea where to eat Singapore, Etna Italian Restaurant & Pizzeria or iO Osteria Italian is the best place to go first if you want to give yourself, loved ones and family members a treat of sumptuous meals. Etna is a food establishment committed to providing its patrons delightful contemporary Italian cuisine with a Sicilian touch. Every dish we serve is a delight to the eye to those who have come and paid us a visit and the taste of every dish is a wonderful expression of our commitment to offer only good food. It is because we only use the finest ingredients for every dish and we actually import them from Italy. In addition to this, we also have on our menu mouth-watering Italian pizzas to die for. The range of flavor selections we have is a sure delight for the pizza-lover in you.
There are several reasons why Etna Italian Restaurant and Pizzeria is considered to be a top-caliber food establishment, here are some points you need to know:
In all of Singapore, we have the ONLY female Italian Executive Chef – Ms. Anna Borrasi. She is also a shareholder.
We have certified wine sommeliers.
ETNA has got 3 Italian shareholders. (Did we mention that we are an Italian restaurant?)
We boast of 90% Italian wine from different regions of Italy.
Our dishes are a testament to our slogan "Let your taste buds take a trip around Italy"
The Wine & Dine Magazine certified us as one of Singapore's Top Restaurants which can be seen as it is published in The Restaurant Guide Book.
We also take pride of our Ospitalita Italiana Gold Seal
Did you know that ETNA is 1 of 30 Authentic Italian Restaurants in Singapore? We have received this authentication already and it is in a form of a Gold Seat Award and is certified by the Italian Government.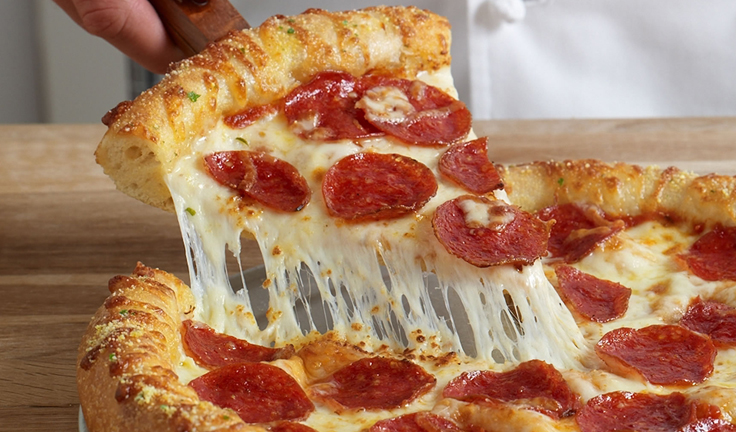 You can learn more about the details from the link below:
http://www.10q.it/strutture_elenco_rim.php?paese=560&citta=all
http://www.youtube.com/watch?feature=player_embedded&v=VzbAp6PzJoI
A number of requirements must be met first prior to becoming eligible for nomination and with pride, we are proud to say that we have been nominated for 3 years running.
Good food, perfect ambience, warm service, you find them all here in ETNA. This is a good place to go first if you have no clue where to eat Singapore and your mouth is looking for that fine Italian food. You can have your fill of good Italian dishes, give us a call at 6220 5513. Alternatively you can send us an email at info@sicilia-mia.com for inquiries.